With the arrival of summer, the time we spend enjoying the Outdoor Experiences of our homes multiplies. The surroundings of each house, its dimensions, decorative elements and different nooks and crannies are the ideal habitat in which Scena is able to achieve the best acoustic and visual experience imaginable.
Having the most innovative technology allows us to provide an infinite number of solutions to create very special atmospheres, depending on the type of meeting or singular moment we wish to experience.
For example, this is the case of the exclusive Architettura Sonora cylinders which, in addition to having an extraordinary acoustic quality, have ambient lighting solutions that facilitate integration into the design and decoration of each space.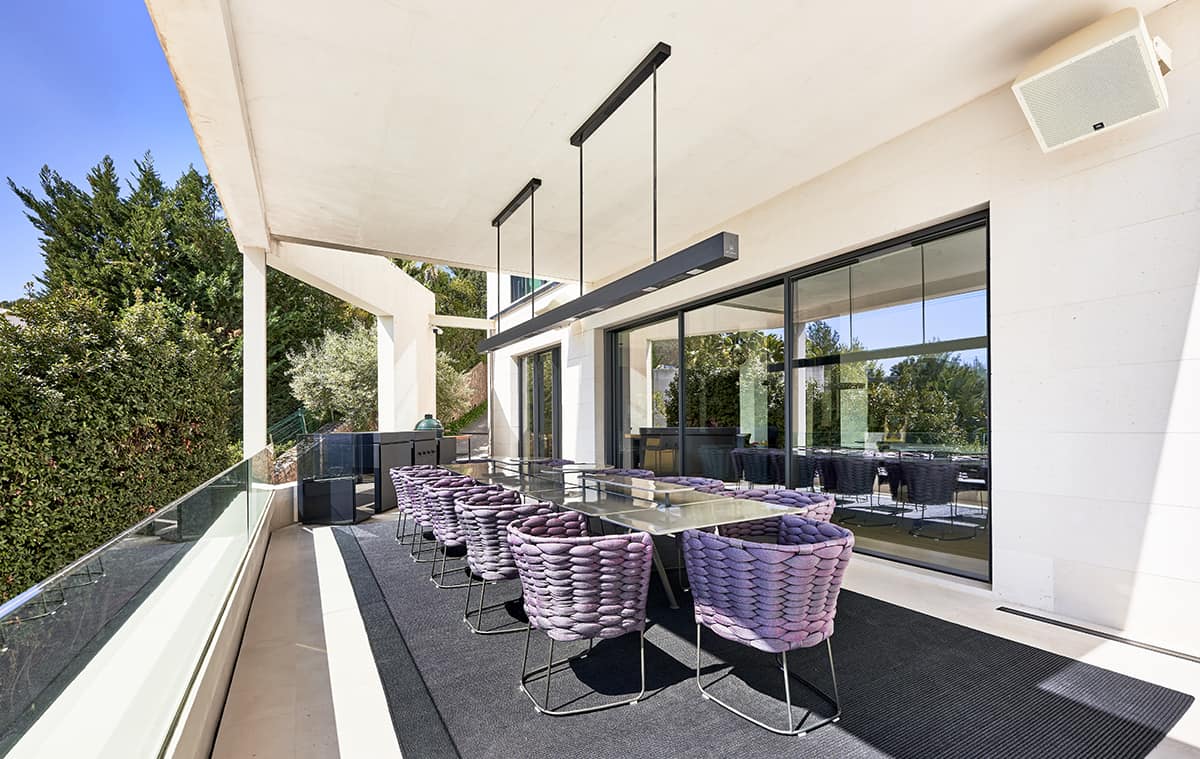 If you opt for the quality of a professional sound, such as that achieved in the entertainment industry, at Scena we rely on the technology proposed by JBL whose loudspeakers provide performance and versatility within reach of an exquisite ear.
Bang & Olufsen products, including their waterproof speakers that are easy to transport from indoor to outdoor spaces, are one of the jewels of our outdoor work.
In the projects developed by Scena, the acoustics of the environment are studied in detail, adapting the power and coverage of the loudspeakers so that they always play a leading role.